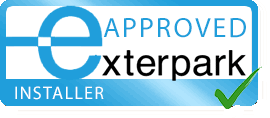 Garden Decking by Garden Adventure installed in the Surrey, Sussex and Kent areas of the South East.
We are pleased to offer our services in the design and construction of your new timber garden deck. Decking material options
At Garden Adventure you won't be disappointed no matter what scope your deck project demands. Large or small projects - no matter ! Call or eMail today for an initial consultation for your garden decking project and find out how Garden Adventure can be of service to you for design, supply and installation.
Take a look at some of our recent work in the decking gallery.
Customer Reviews
Mrs M Wright wrote - "Martin did a great job - we are very happy with the end result."
Nicola Beeney wrote - "Great job done, clean, tidy, on time and most of all very polite"
Mrs C Kennedy wrote - "Martin was both both professional and helpful and we are thrilled with our decking. We would recommend him to anyone."
Mr J Harold wrote - "The end product was of very high quality and to a specification that i was extremly happy with."
Simon Callcott wrote - "Martin was very good at explaining the diffenrent options for the decking boards and recommended the best value for money. He was courteous and kept me informed of a date by which the work would be completed. The team was very tidy and left everything as it was at the end of the day. "
Timber decks are marvelously flexible structures that can be located to suit you, your family and the property you live in. Whether you want to enjoy your deck in a sunny open site, have it as a garden island a combined balcony and veranda, or in an intimate, shady spot - it's up to you. However, in order to get the most benefit from your deck you should some thought to where you locate it. Things to consider include: Will the deck get the sun at the time of day when I want to be using it? Do I want to be shaded from the sun in high summer? - SEE THE DECKING FAQ FOR MORE INFO
---

---
---